A Monkey's Guide to Deforestation
A Monkey's Guide to Deforestation was commissioned for Ten Years to Save the World, a comic art anthology in response to the climate crisis. The anthology is supported by the British Council and is in partnership with The Lakes International Comic Art Festival, Komiket and Creative Concern.
www.10yearstosavetheworld.com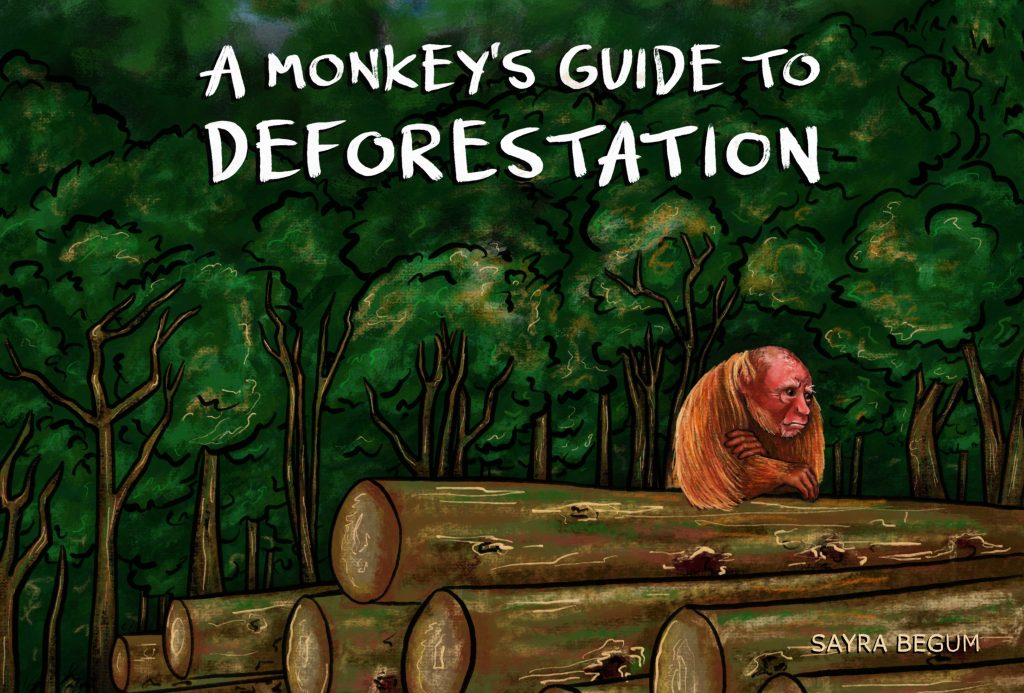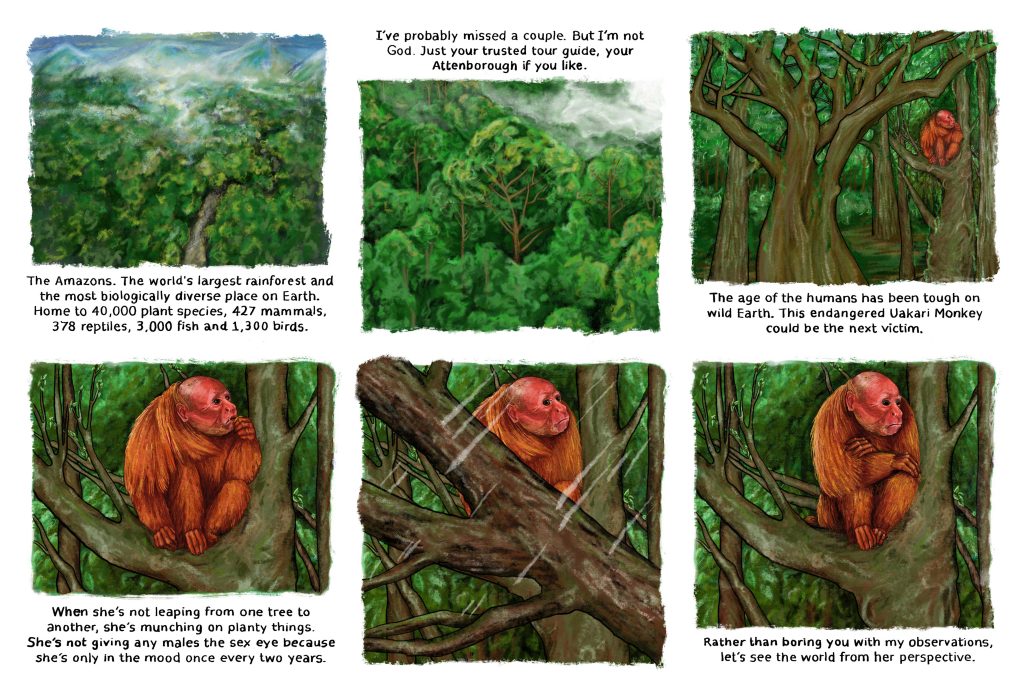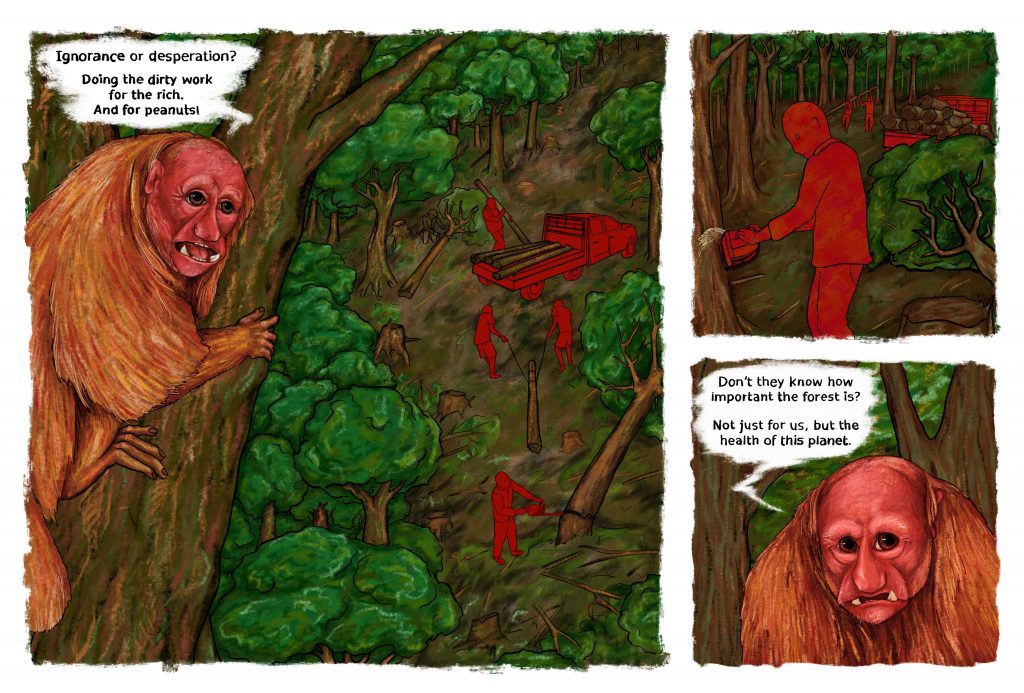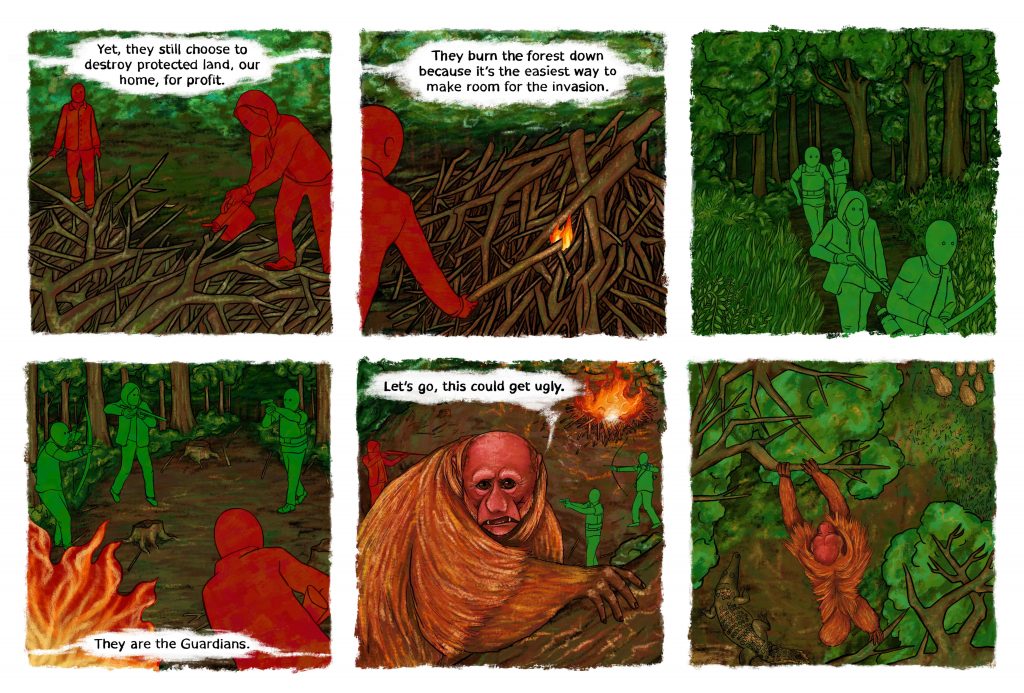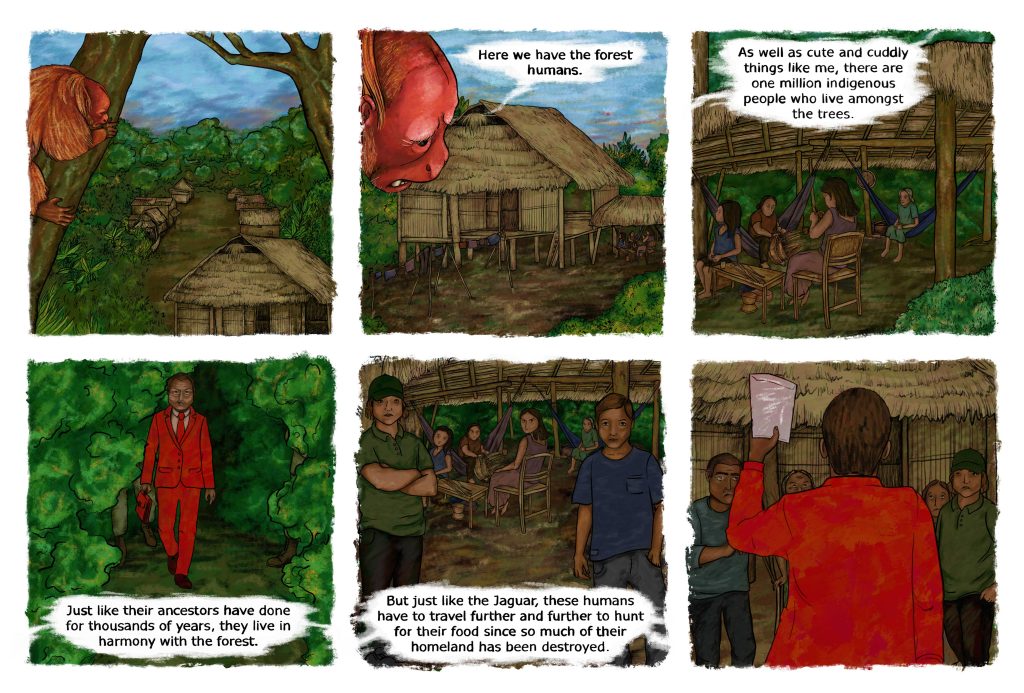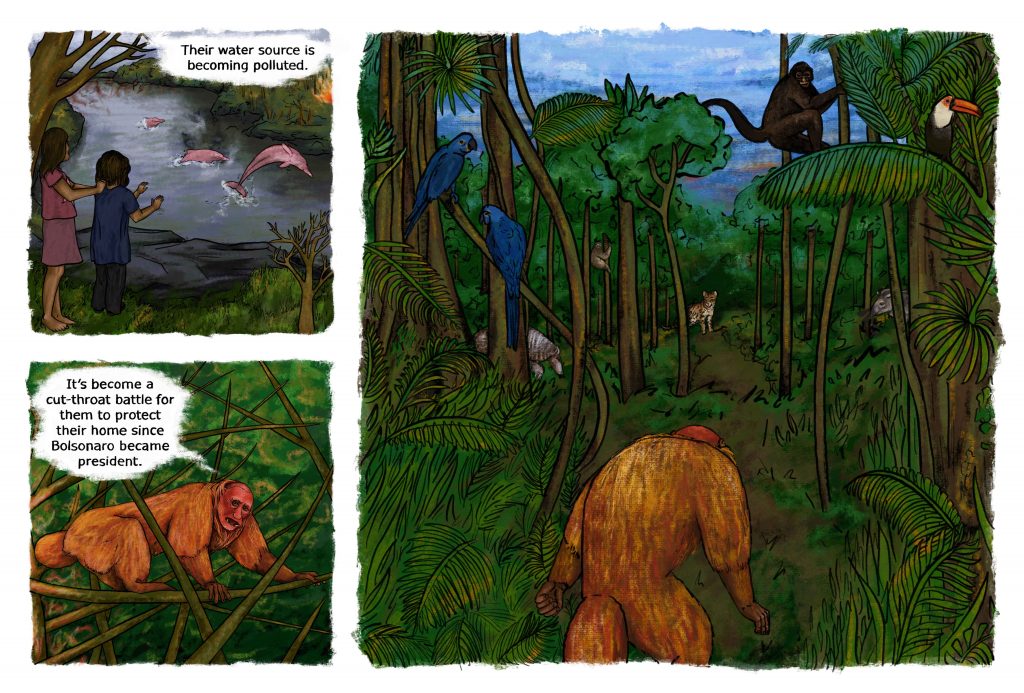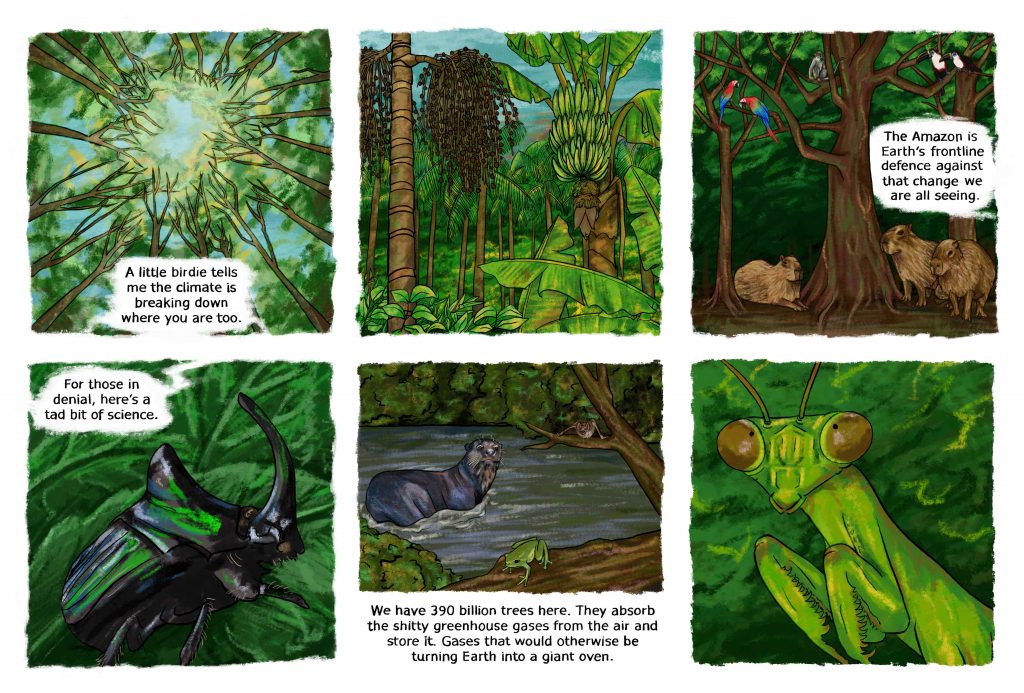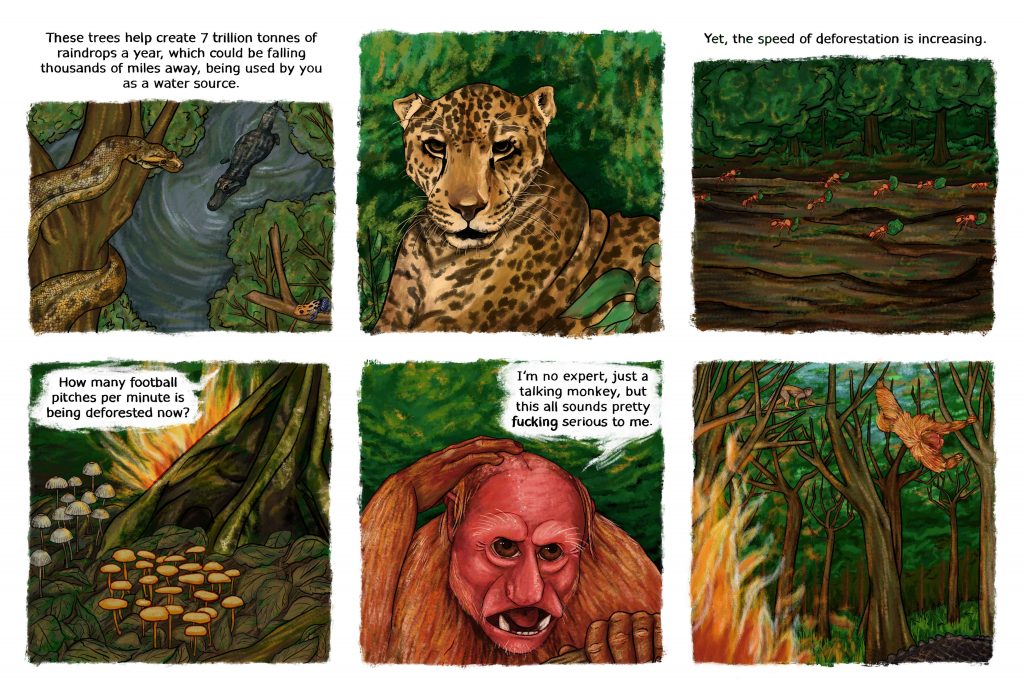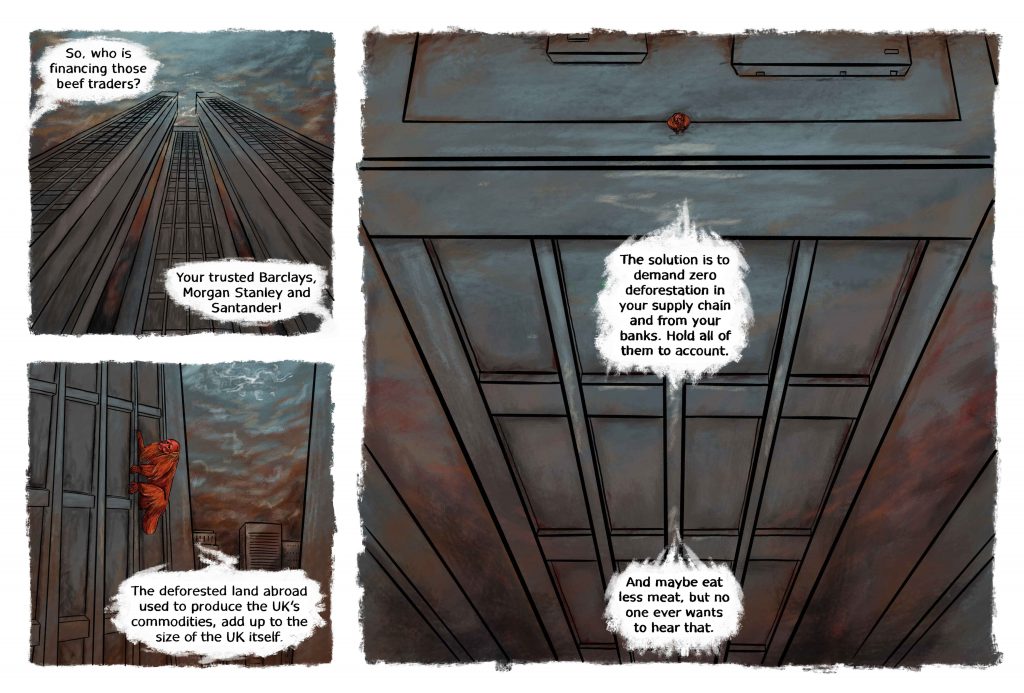 The Earth's rainforests are rapidly being destroyed. Covering 6% of the Earth's surface, rainforests are vital for the dwindling species they provide sanctuary for as well as the health of the planet. I choose to base A Monkey's Guide to Deforestation on the world's largest, biologically diverse and most publicised rainforest, the Amazon. But we must also take action on behalf of the forests which have a quieter media presence, forests which also face catastrophic deforestation: Cerrado, Congo Basin, New Guinea, Borneo…

I selected the Uakari monkey as the protagonist of the story not only for its vulnerability as a species and its dependence on the Amazon, but also because of its ugliness. Usually cute animals are used to make us care, but I wanted to see what happened when a not so cute, sassy monkey was pleading on behalf of all to be saved. Of course I had to give her a voice, the comic book medium being a perfect place to see deforestation from the perspective of those who do not usually have a voice. She is the witness and guide. Time and space is in her hands.